Discover the Best Hotels in Karnal for a Memorable Stay
Are you planning a visit to Karnal and searching for the perfect place to stay? Look no further! In this article, we'll guide you through some of the top hotels in Karnal, ensuring your trip is comfortable and unforgettable. Whether you're traveling for business or leisure, Karnal offers a range of accommodation options to suit every budget and preference.
1. Noor Mahal
Experience the grandeur of Karnal at Noor Mahal, a luxury hotel that blends modern amenities with a touch of royalty. With its opulent architecture, exquisite interiors, and world-class service, Noor Mahal promises a regal stay. Enjoy sumptuous meals at their fine dining restaurants and relax by the pool for a truly rejuvenating experience.
2. The Vivaan
For travelers seeking a comfortable and affordable stay, The Vivaan is an excellent choice. This hotel offers well-appointed rooms, a multi-cuisine restaurant, and facilities like a fitness center and conference rooms. The Vivaan ensures a pleasant stay for both business and leisure travelers.
3. Hotel Jewels
Hotel Jewels provides a cozy and budget-friendly accommodation option in Karnal. The hotel's strategic location makes it a convenient choice for travelers. You'll find clean and comfortable rooms, making it an ideal choice for those looking for value for money.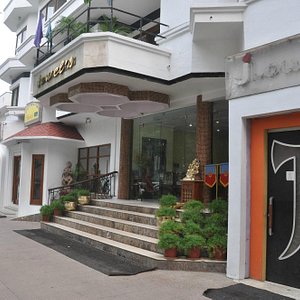 4. Hotel Leela Grande
Hotel Leela Grande offers a blend of comfort and affordability. With spacious rooms and excellent in-house dining options, it's a great choice for families and couples. The hotel's friendly staff ensures a warm and welcoming atmosphere for all guests.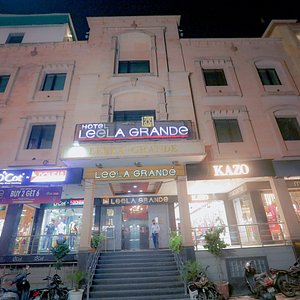 5. Karnal Haveli
For a unique experience, consider staying at Karnal Haveli, a heritage hotel that exudes the charm of Rajasthan. This hotel offers well-decorated rooms, traditional cuisine, and cultural performances, giving you a taste of Indian heritage during your stay in Karnal.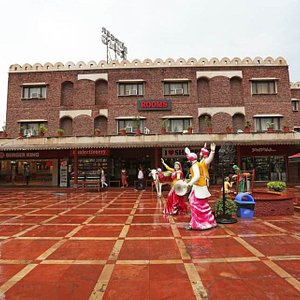 6. Hotel Ballina
Conveniently located near the Karnal railway station, Hotel Ballina is a popular choice for travelers seeking comfortable lodging. The hotel offers a range of amenities, including a restaurant serving delicious North Indian cuisine.
7. Hotel Grace
Hotel Grace is known for its excellent hospitality and clean, comfortable rooms. Whether you're on a business trip or a leisurely vacation, this hotel ensures a pleasant stay with its attentive staff and well-maintained facilities.