Elevating Your Dining Experience to the Sky Grill Restaurant
When it comes to a gastronomic adventure that tantalizes your taste buds while offering a panoramic view of the city, Sky Grill Restaurant Mohali stands tall as a beacon of culinary excellence. Nestled in the heart of Mohali, this restaurant is not just a dining establishment; it's an experience that transcends the ordinary, making it a must-visit for food enthusiasts and panoramic admirers alike.
A Culinary Voyage Like No Other
Upon entering Sky Grill Restaurant, you are greeted by an ambiance that seamlessly blends modern elegance with a cozy atmosphere. The chic interior, complemented by warm lighting and comfortable seating, sets the stage for an unforgettable dining experience. Whether you're planning a romantic date night, a family celebration, or a business dinner, Sky Grill provides the perfect setting for every occasion.
Savor the Flavors of the World
 At Sky Grill, culinary mastery meets creativity, resulting in a menu that caters to diverse palates. From sizzling steaks to flavorful vegetarian delights, the chefs craft each dish with precision and passion. The menu is an exquisite fusion of international cuisines, promising a delightful gastronomic journey. Whether you're a fan of succulent grills, indulgent pastas, or aromatic curries, Sky Grill has something to satisfy every craving.
Dine with a View Sky Grill Restaurant
What truly sets Sky Grill apart is its unparalleled view of the cityscape. Perched on a vantage point, the restaurant offers a breathtaking panoramic view of Mohali. As you indulge in the culinary creations, your gaze can wander over the city's skyline, adorned with twinkling lights, creating a magical ambiance that enhances your dining experience. It's not just a meal; it's a feast for the eyes and the soul.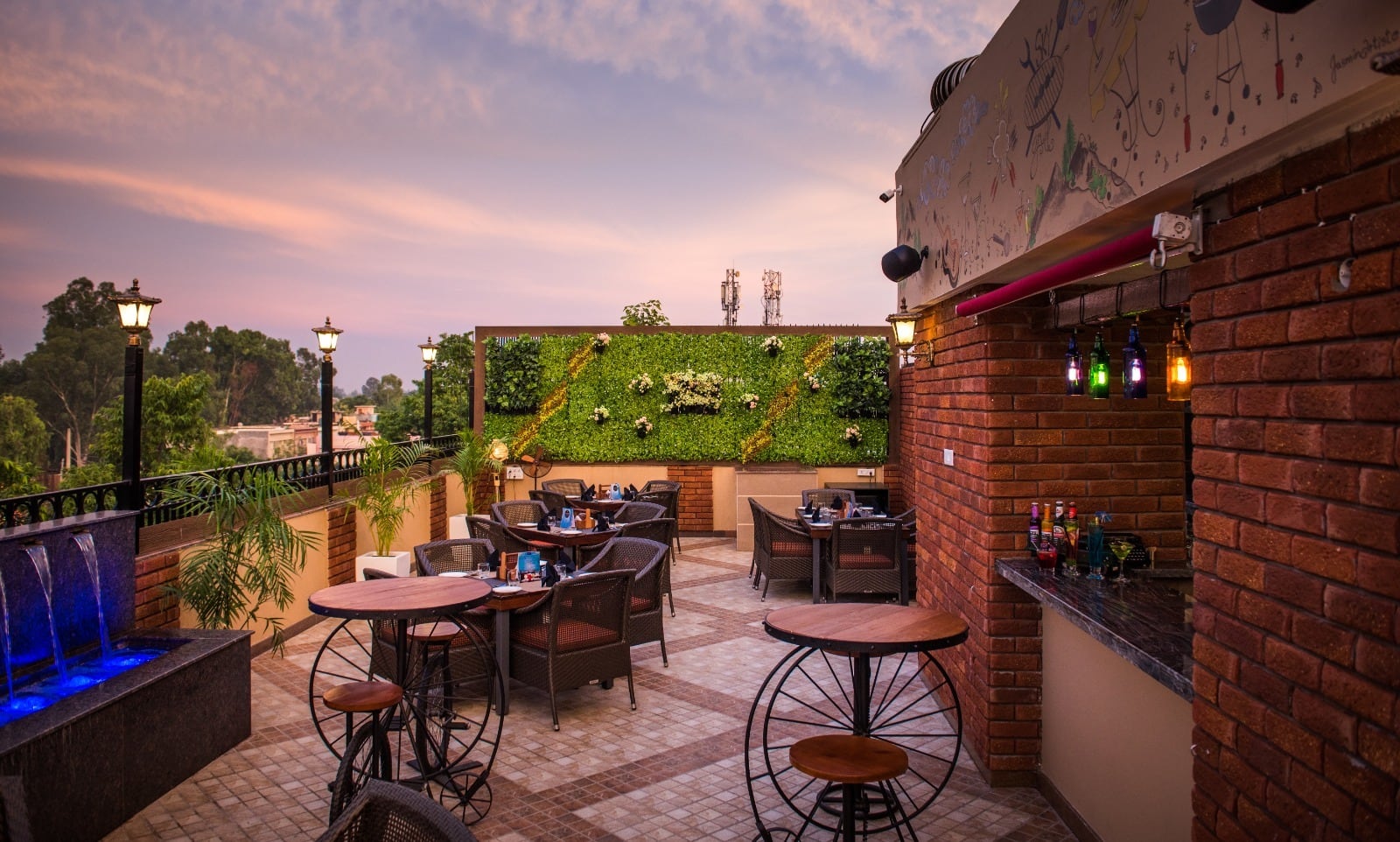 Hospitality Redefined Sky Grill Restaurant
The staff at Sky Grill Restaurant Mohali understands the art of hospitality. Warm smiles, attentive service, and a genuine passion for ensuring your satisfaction define their approach. Whether you need recommendations from the menu or have specific dietary preferences, the courteous and knowledgeable staff is always ready to assist, making your dining experience truly exceptional.
 Plan Your Visit Sky Grill Restaurant
Located conveniently in the heart of Mohali, finding Sky Grill Restaurant is a breeze. Whether you're a local resident or a visitor exploring the city, a quick search on your preferred maps application will guide you to this culinary haven. The address is SCO 3 And, 4, Phase 1, Sahibzada Ajit Singh Nagar, Chandigarh 160055, ensuring you can embark on your culinary journey without any hassle.
Sky Grill Restaurant Mohali isn't just a dining establishment; it's an immersive experience that combines delectable cuisine, a mesmerizing ambiance, and unparalleled views. Whether you're celebrating a special occasion or simply want to treat your taste buds, Sky Grill promises an unforgettable journey into the world of exquisite flavors and visual delights. Make your reservation today and elevate your dining experience to new heights at Sky Grill Restaurant Mohali.
Website: http://superchandigarh.com/
Listing Amenities
Accepts Credit Cards

Accessories

Car Parking

Outdoor Seating

Reservations

Security Cameras

Wireless Internet
SCO 3 And, 4, Phase 1, Sahibzada Ajit Singh Nagar, Chandigarh 160055
Contact Business